From Baby Steps to Leaps and Bounds
Let's build a business you love
We're your coach, cheerleader and teammate. We exist to empower you to take the reigns and build your dream business.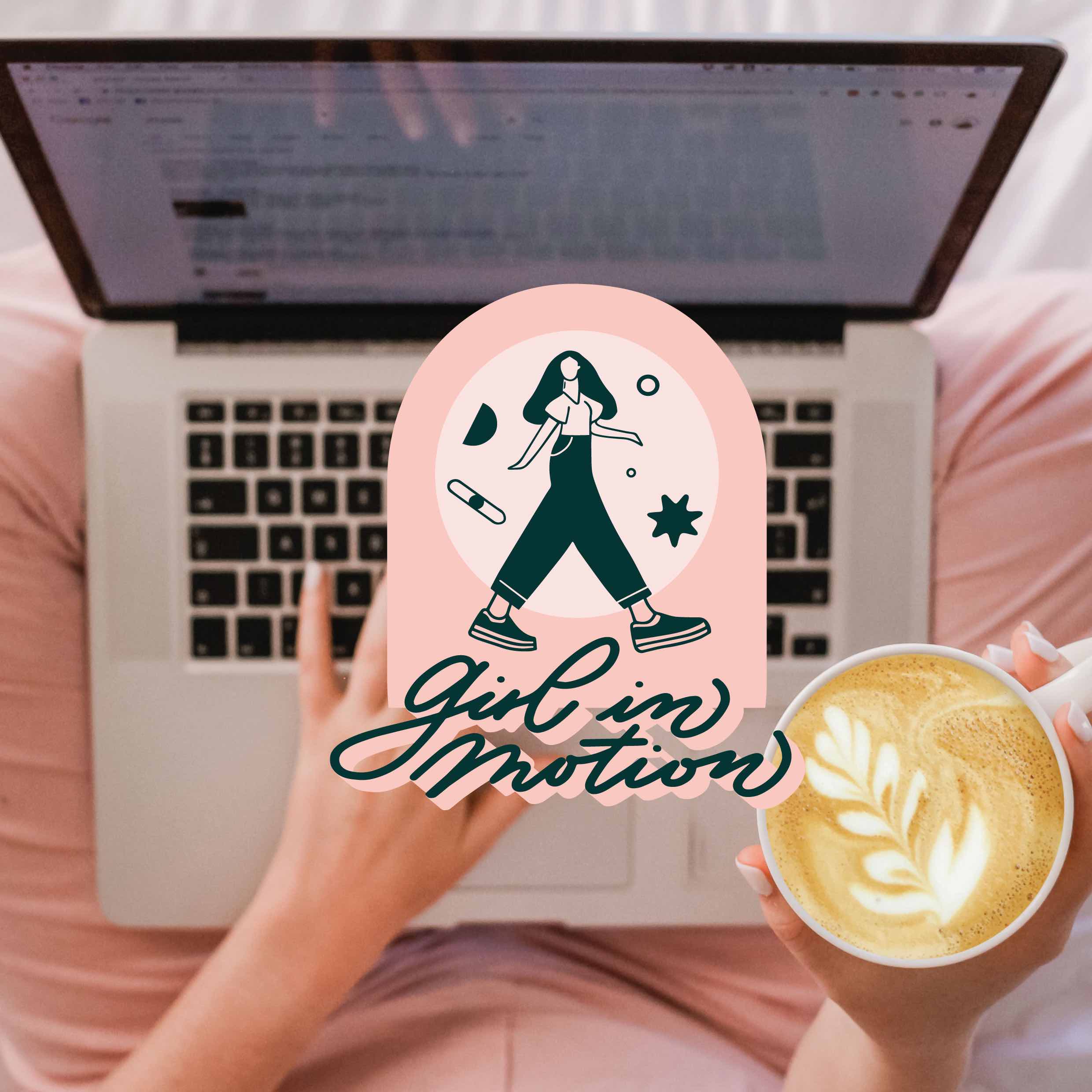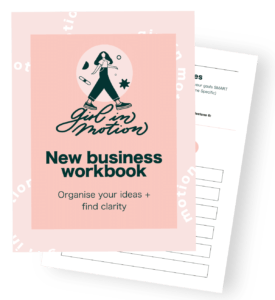 Who doesn't love free stuff?!
Get a copy of our New Business Workbook- the ultimate guide for understanding the path forward and how to start making moves for your biz.
What is a Girl in Motion?
Simply put, she's a woman making moves. Whether they're tiny little baby steps or leaps and bounds, she's on her way towards her goals.
The truth is, your journey towards using those talents of yours to start your very own business isn't going to be straightforward. It's not always going to be easy. But it's the small, imperfect actions that make the most impact. Why? Because few have the courage to keep moving forward when the going gets tough.
But you do.
And you have the support, right here, to get you through.
Start a business. Change your life.
Girl in Motion combines self-learning, group coaching and community support to help you build your dream business.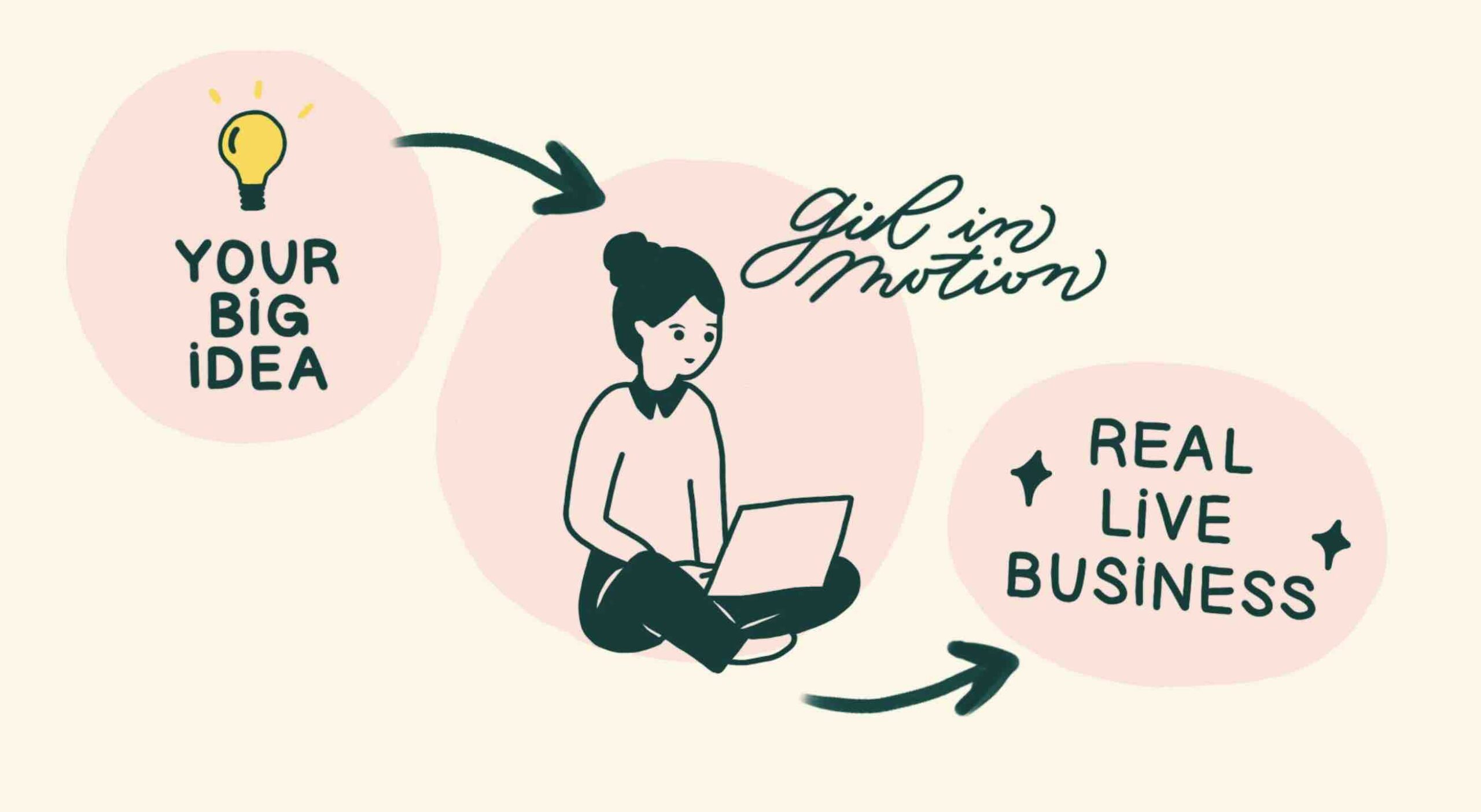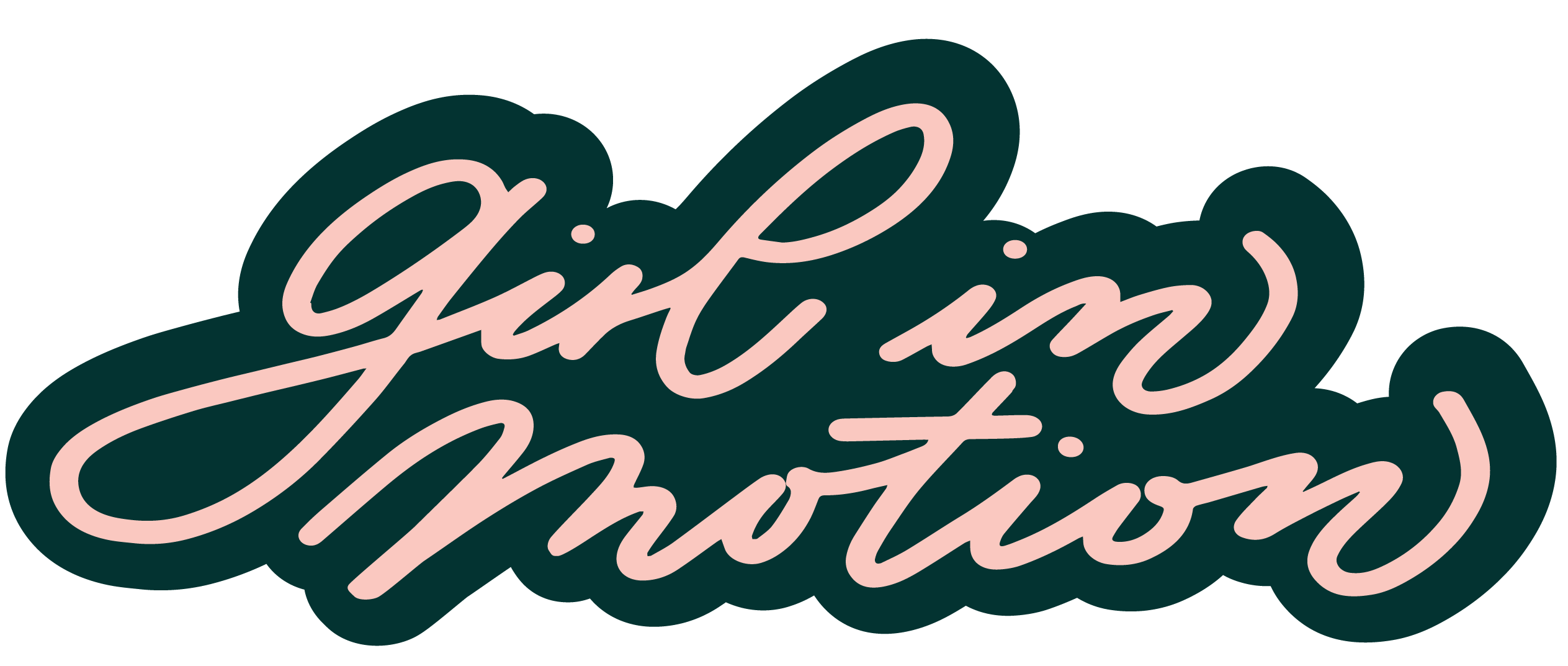 How Does Girl in Motion Help Me?
We've done the hard yards to create a proven roadmap to business success- and we're spilling all our secrets. 
immediate access to step-by-step course to start your business
Self-paced video-based lessons
On-going support. You never have to do this alone!
Monthly group Coaching Sessions & masterclasses
Meet the Girl behind Girl in Motion
Hello, I'm Nat! I am on a mission to make the world a better place, one woman-led business at a time.
I believe in the transformational power of starting a business. Not just for the business owner, but the wider positive impact it has on families, communities, nations and our global village. 
I work with women that want genuine, honest and approachable business coaching. If you are like me and are tired of coaches that care more about money than human connection, then we are a good fit!
If you want to work with a down-to-earth coach who doesn't dance on Instagram, wears no makeup to Zoom calls and prefers going barefoot to wearing heels, then keep on reading.
I am driven by purpose and like to go the extra mile for my clients. You want to know why? Because I genuinely care! When you join Girl in Motion you are not just a number. I want to get to know you, your story and your why.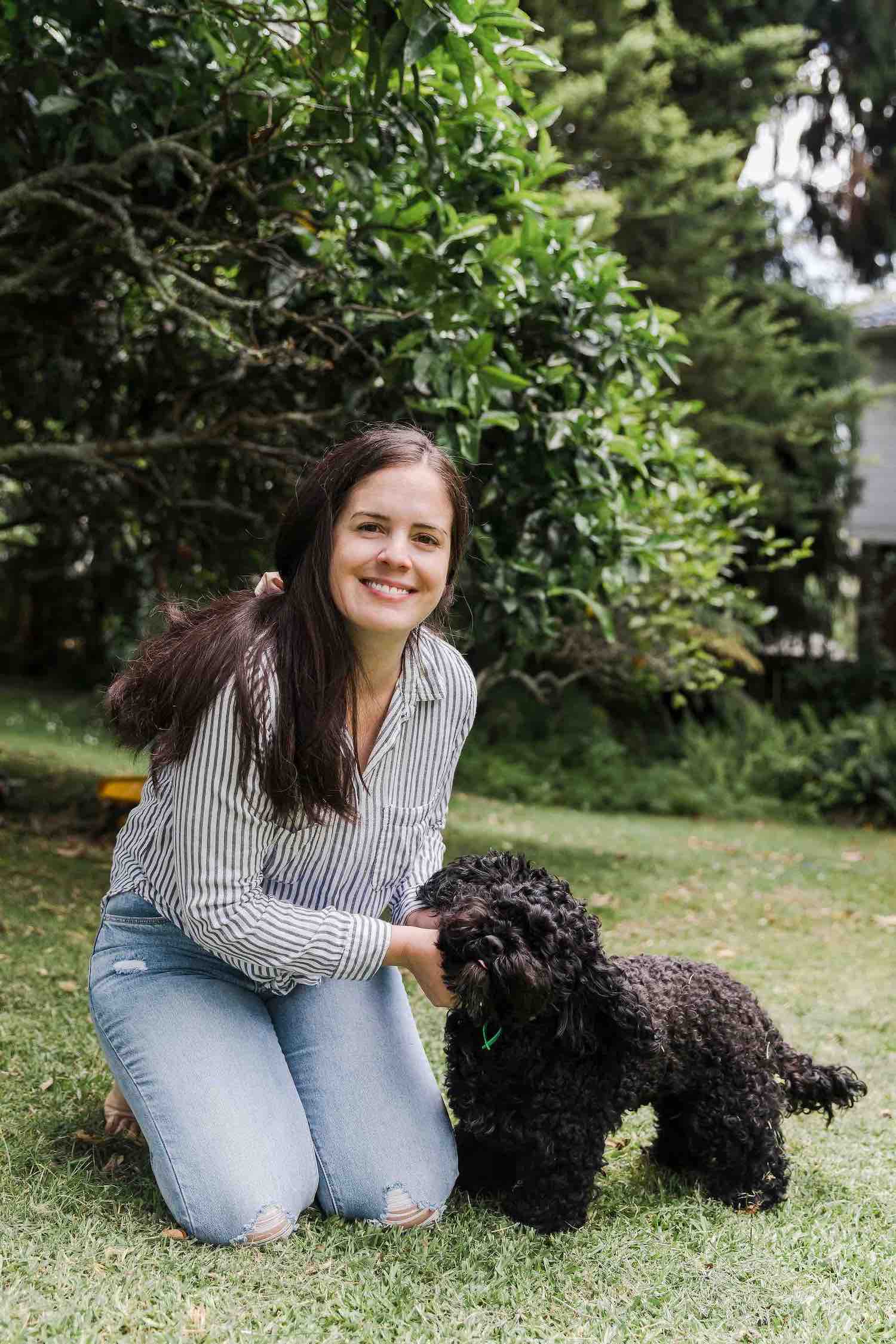 We believe that your financial situation should never be a barrier to what you can achieve.
That's why Girl in Motion provides scholarships to women experiencing financial hardship- giving them access to the support they need to start their own business.
I firmly believe that when female-owned businesses thrive communities thrive. The impact of women in business is massive. That's why Girl in Motion exists. To create an impact in women's lives by giving them the confidence to take the reigns and write their own business story.
At the core of everything we do is equality. We want to give all women access to a path towards financial independence and leading a fulfilling life.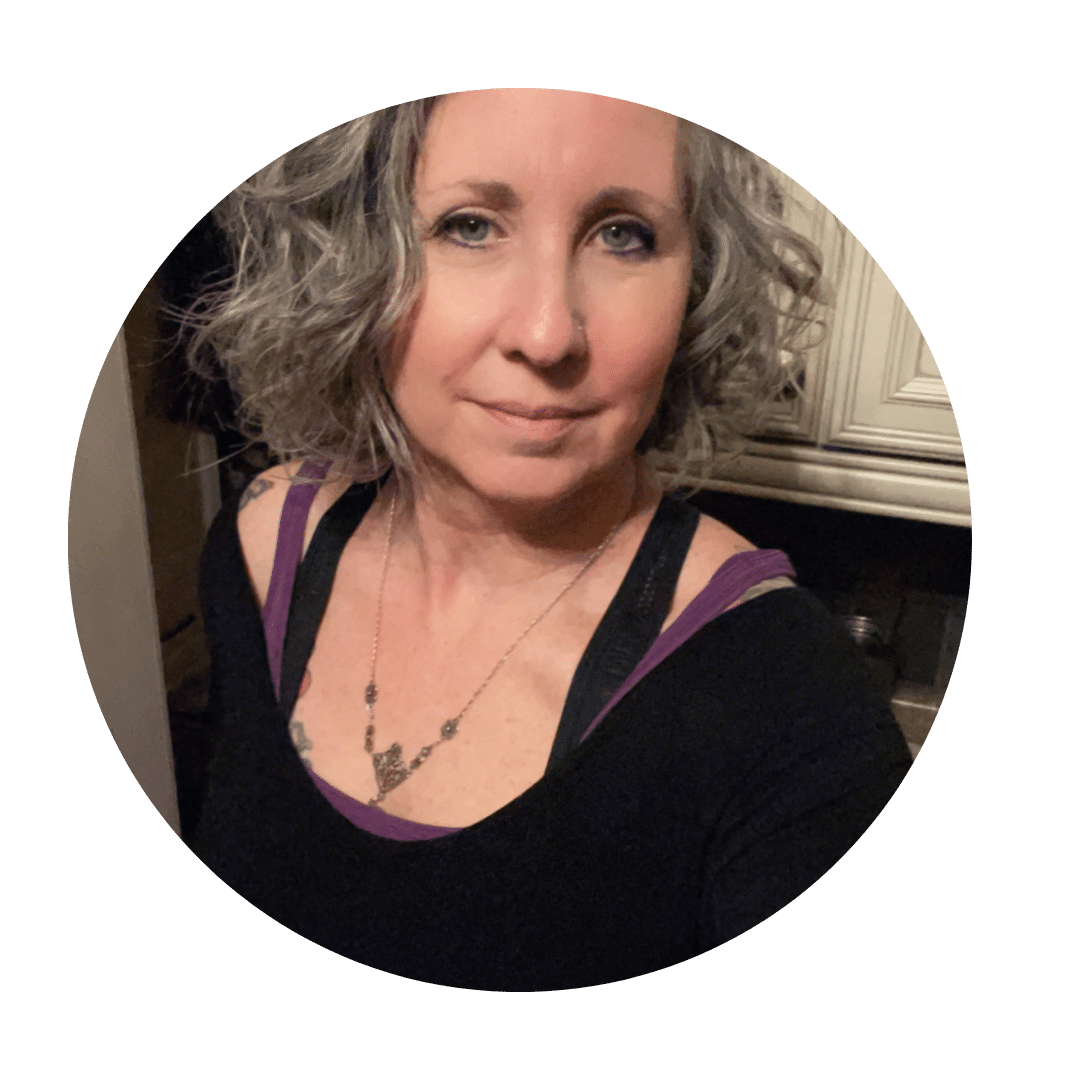 "I would tell anyone thinking about joining that if they are looking to launch or even rejuvenate an existing business that they can't go wrong. The programme gave me the knowledge I need to get my business model established which will set me up for success."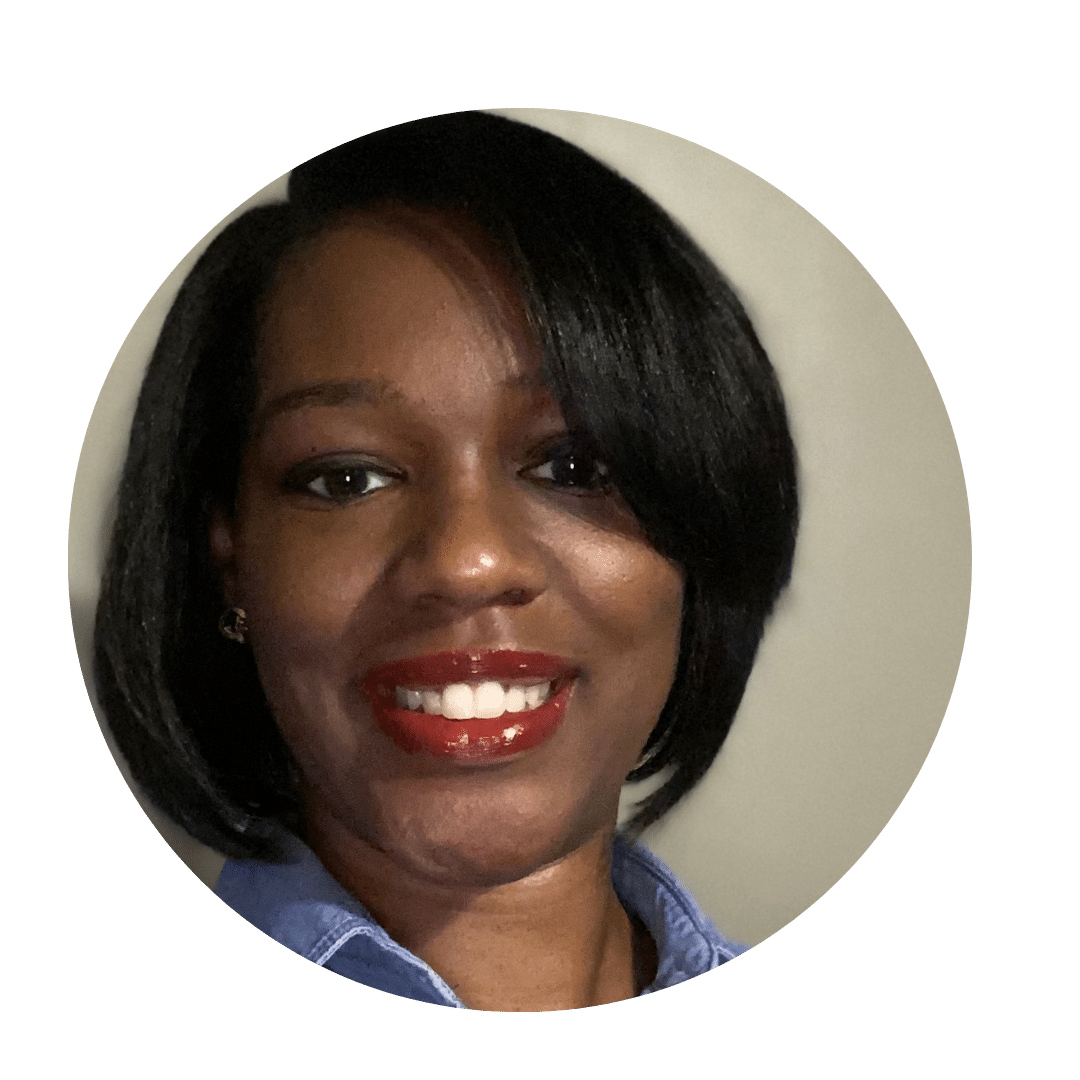 "Definitely join to get a clear path on how to set up your business.
Before joining I was suffering from information overload and analysis paralysis. After joining the programme I am feeling less overwhelmed due to a clear path."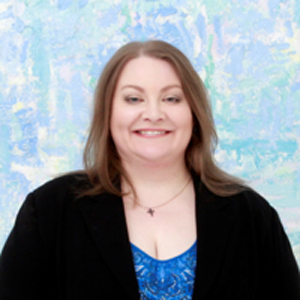 It's been amazing working with Nat. Her systems and support have guided me out of overwhelm and I've made so much progress since joining. Girl  in Motion is a fantastic investment if you're just starting your journey as a business owner.
I created Girl in Motion to do my part in pulling up chairs for more women to find a seat at the table.
This passion for empowering women was born from my own life experience.

After building my own business from the ground up, living that life, feeling that impact, I was longing for other women to join me here.

It's taken a lot of work to get to a space where I'm able to give back to my fellow entrepreneurial-spirited women, and now that I'm here, I'm never giving up.