My vision with this "How to Start Business Step by Step" guide is to give you an overview of the main things that you need to do to launch a business.
Having started my own business a few years ago, I know how hard it can be to take those first steps. There is so much to do that it can leave you feeling overwhelmed, not knowing where you begin. The guide and checklist below should help you to get organised and prompt you to take action!
Disclaimer: This post may contain affiliate links. This means, I get a commission if you purchase through my links, at no cost to you.
How to Start Business Checklist
It is much easier to get started when you have a clear plan. This is why you should print out the checklist below, put it somewhere you can see it every day, and start working on it. You don't need to do it all in one sitting. Even taking the smallest steps will bring you closer to your goal. The important thing is that you keep moving forward!
Breaking up your big goal of starting a business into small, manageable steps will make things seem less overwhelming and will encourage you to take action.
Using the format of a checklist will help you stay on track and keep motivated. I love the satisfaction of an item crossed of my to-do list (and I am hoping you do too!).
Once you have crossed off all the items on your list you will have a clearer vision for your business and an action plan moving forward. Imagine how good it will feel!
Here's your checklist with the 24 basic steps to start a business:
Click here to download a PDF version of the "How to Start a Business Step by Step" checklist.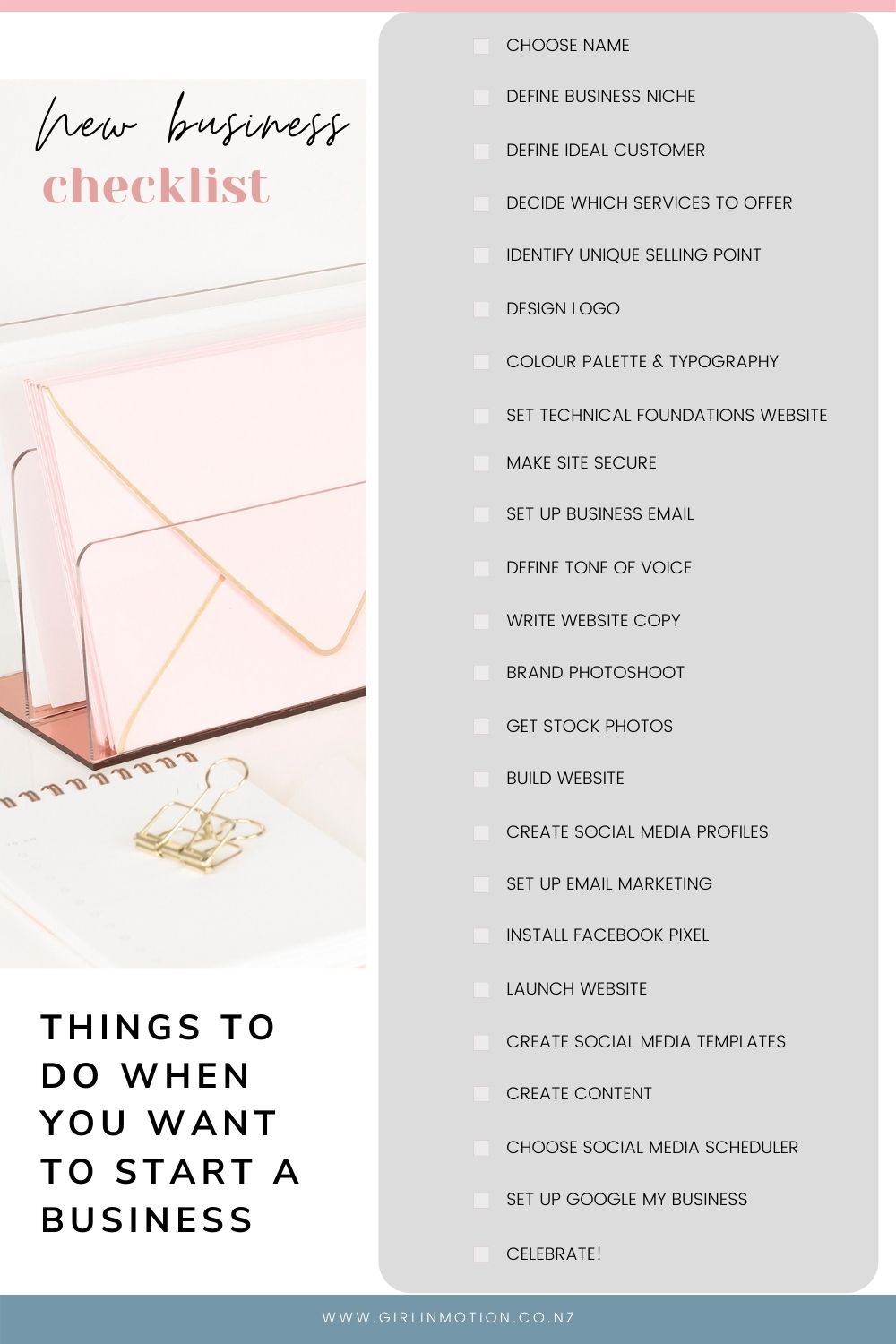 1- Choose a name
It all starts with a name! Choosing your business name can be more difficult than it sounds.
You want to find something that is:
Easy to spell
Catchy
Simple (but not boring)
Easy to remember
A name that matches your business tone
Read this blog post for more tips on how to choose your business name (and a rundown on some other important admin things to consider)
2 – Define business niche
When you are starting a business, it can pay to spend a bit of time thinking of what your area of specialty is going to be. 
Your business doesn't have to appeal to the masses, but having a well-defined niche will allow you to present your business in a way that it will truly resonate with your target audience.
RELATED READING: 7 awesome benefits of having a business niche. 
3 – Think about who is your ideal customer
As you get ready to present your business to the world, it is important to think about who your ideal customers are. Every business will have a different audience, and it is key to define yours.
A good way to go about this is to create what we call an "ideal customer avatar." This just means creating an imaginary person that would represent your ideal customer.
Here are some initial questions and ideas that you can consider when thinking about your ideal customer.
What are some key demographics? (age, gender, location)

What are their interests/ hobbies?

What are their values?

What problems/ needs do they have that your business is solving

What motivates them to seek out a business like yours?

What type of content do they engage with? (blog posts, emails, videos, social media etc)

Where would you find them online? (video sites, social media, search engines, etc)
Once you have a clear idea of what your ideal audience looks like, you can think about how to present your business in a way that captures their interest and speaks to the specific problems that they have.
You may have more than one ideal customer, and that is ok! Create more customer avatars to cover all of your main customer types. 
RELATED READING: How to define your ideal customer and why it matters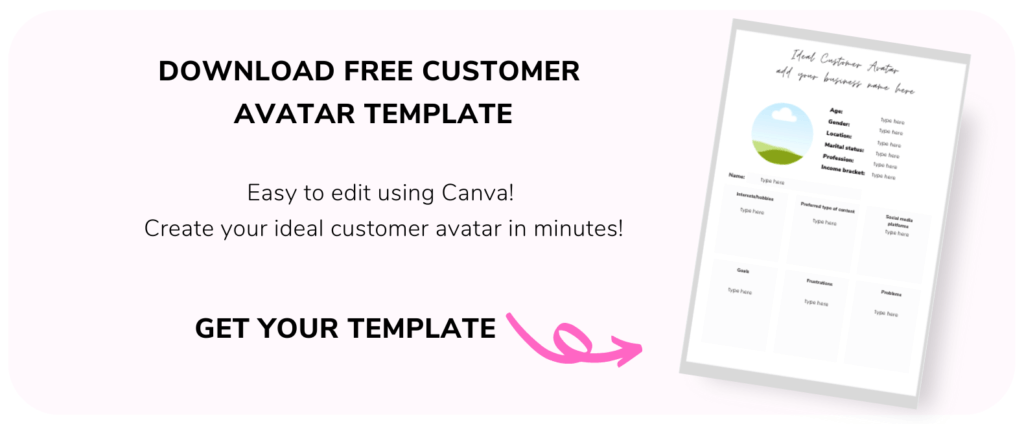 4 – Define the services that you will offer
Spend some time thinking about the services that you are going to offer. Keep in mind your ideal customer and the problems t