You are probably well aware of the importance of having a professional website to showcase your business to the world. But if you are just starting, you may not have the budget to hire a web designer to bring your vision to life. 
Well, I have some good news – you don't need to!
In this article, I will talk about how I built my dream website without being a techie using just 3 wonderful tools.
Disclaimer: This post may contain affiliate links. This means, I get a commission if you purchase through my links, at no cost to you.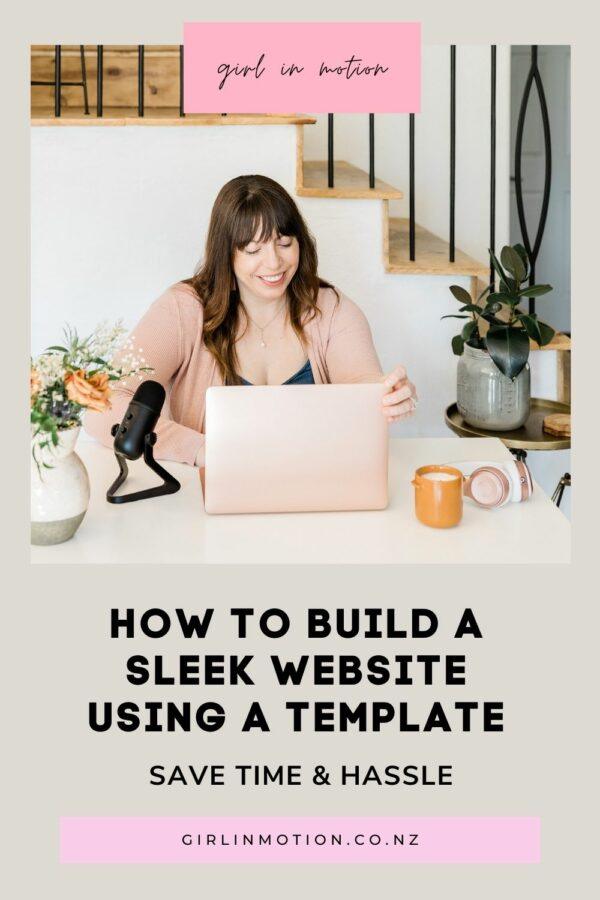 The Myth of Having to Pay Top Dollars for a Website
Your website is your digital window to the world. It is what your potential customers see when they are considering your services. Your website should showcase your business in the best light, clearly communicate what you do and reflect your uniqueness. On top of that, it needs to be mobile-friendly and have a design that encourages conversions.
Many people think that to achieve the above you need to either:
A – Pay someone thousands of dollars or,
B – Be a computer genius to build your own.
This may have been the case many years ago, but it is no longer true!. Nowadays there are many tools that allow you to DYI a top-quality website without breaking the bank!
The 3 Tools I used to Build My Website
While there are many tools out there that allow you to build your own website, in this article, I am going to talk you through the ones I used myself to build this website, which are WordPress + Elementor + Bluchic template.
Let me tell you a bit more about them:
WordPress
WordPress probably doesn't need an introduction. It is the world's most popular content management system, with 41% of the websites in the world built using this platform.
I chose WordPress as I had some experience using WordPress from managing client's websites. So while I had never built a website using WordPress myself, I was familiar with the back-end and the basic navigation. 
Having said that, if you have never used WordPress before, don't let that discourage you. The dashboard is easy to navigate. 
GET A STEP-BY-STEP SYSTEM TO WRITE BLOG POSTS LIKE A PRO
Elementor

Elementor is the most popular WordPress website builder. Once again, I discovered Elementor by using it for a client, and I was instantly hooked.
Elementor is easy to use and fun! It uses an intuitive drag and drop system that allows you to easily figure out the basics yourself without the need of watching tutorials. With a bit of trial and error, you can learn how to use Elementor in an afternoon. 
For those times when you are trying to do something a bit more advanced or get stuck, Elementor has a great tutorial library that can get you out of trouble. And if you cannot find your answer there, You Tube is packed with Elementor tutorials, so it won't be hard to find a solution.  
Best of all, Elementor is free! I use the Pro version, which I think is totally worth the money, but the basic version is more than enough to get you started. 
Bluchic Template
While it is possible to build a website from scratch using Elementor, I chose to buy a ready-made template to save time and hassle. Plus I am no web designer, so nothing I had made myself would look as good as a professionally-made template!
And while there are thousands of free and premium templates out there, I bought one from a business called Bluchic, and I am so happy I made that call!
Why I chose Bluchic
I had a clear vision of what I wanted my website to look like before I started searching for options. I was looking for a feminine and clean template, and I found that their style matched exactly what I had in mind.
I also chose to use Bluchic because their templates are built using Elementor. I knew this would make it easy to customise and personalise. Because while a template provides a great starting point, you want to be able to easily make changes to the design. Especially as your business grows and evolves! So using a template that was easy to edit was hugely important for me.
Check out Bluchic's free course on how to launch your dream website
One of the best things about using a Bluchic template was that after installing the template in my website, all the pages were set up and looked like the demo! This is not the case with all the templates out there.
This saved me SO much time and made it very easy to add my content, images and have my website ready to publish in just a few hours.
Bluchic provides good tutorials and step-by-step instructions which make it easy for non-techies (like me!) to build their website. If you are totally new to website building and want to make things even easier, you can take advantage of Bluchic's installation service, which means that they will install the theme for you and make it look just like the demo.
Here's a link to Bluchic's shop where you can browse all their templates. 
Conclusion
I built my website using WordPress and an Elementor template. This option worked really well for me, and saved me heaps of time and hassle. I love Elementor, as it is so easy to use! I am very happy to own a website built on that platform. I have made several edits to my website since launch, and I can easily make updates without the need to pay a web designer each time. 
So, here you go! These are the 3 tools I used to build my website being a non-techie! I am very happy with the results and would recommend them to anyone wanting to build a sleek, professional and easy to edit website on a budget.
Want more tips to help you create an awesome website? Read these articles:
Latest blog posts