If you are a small business owner and haven't used Canva before, then stop everything that you are doing right now and read this blog post. Your life is about to be changed!
I still remember like it was yesterday the day I came across Canva a few years ago. It totally blew my mind! In this beginner's guide to Canva, I will give you an overview of this awesome design tool and tell you how it can help you save time, hassle and make your branding look sharp and professional. Graphic design for small business is a breeze with Canva!
What is Canva?
Canva has revolutionised the world of design. Before Canva, you had to use expensive and complicated design programs (or engage a graphic designer) to create even the simplest of marketing materials.
Since its inception back in 2013, Canva has made beautiful design affordable and available for everyone. According to their company profile, Canva has "15 million happy users across 190 countries, who have collectively created more than 1 billion designs."
Drag-and-Drop System
The beauty of Canva is that you design using a very intuitive and user-centric drag and drop system. You can start using Canva without even watching a tutorial, simply by following your instincts. Using common-sense is enough to unveil many of Canva's main features.
The dashboard is clean and easy to follow (more about this below) and provides you with all the editing elements that you could need to create your design masterpiece. 
Fast and Dynamic Design Tool
Another selling point for Canva is that it is completely online based and super fast. You don't need to download anything into your computer to start designing. Simply create an online account and all your designs and related documents will be stored on the cloud. Pretty cool, uh? 
Keep reading to learn how to sign up for Canva below. 
If you have ever used a design software such as Adobe Illustrator or InDesign before, you may have experienced issues with the system taking long to load or slowing down your computer (especially if using a laptop). You should not have any of these issues with Canva. 
Graphic Design for Small Business 
Graphic design for small businesses can be a challenge. Many SMEs don't have a budget to engage the services of a graphic designer and this can result in leaving this side of the business a bit neglected.
Presenting your business in a professional matter is crucial. Good graphic design helps you create the right look for your small business. The way you present yourself to the world should resonate with your ideal customers and inspire trust. Amateur graphic design can make you look like an average Joe, and you don't want that! 
If you are starting a new business and are worried about how you will get your marketing material to look professional without breaking the bank, fear not! Canva is ideal for new business owners.
This online tool is a total life-saver as it makes beautiful design for small business affordable, easy, and hassle-free.
Beautiful Design for All Your Marketing Material
Businesses can use Canva to easily create a cohesive look across all marketing material. Without having any previous knowledge of graphic design, you can use Canva's pre-sized documents to create a range of marketing material for your business, including:
Logos
Social media posts 
Flyers
Email newsletters
Business cards
Letterhead
Presentations
Documents
Ads
Below is a snapshot of some of the ready-to-use documents available at Canva: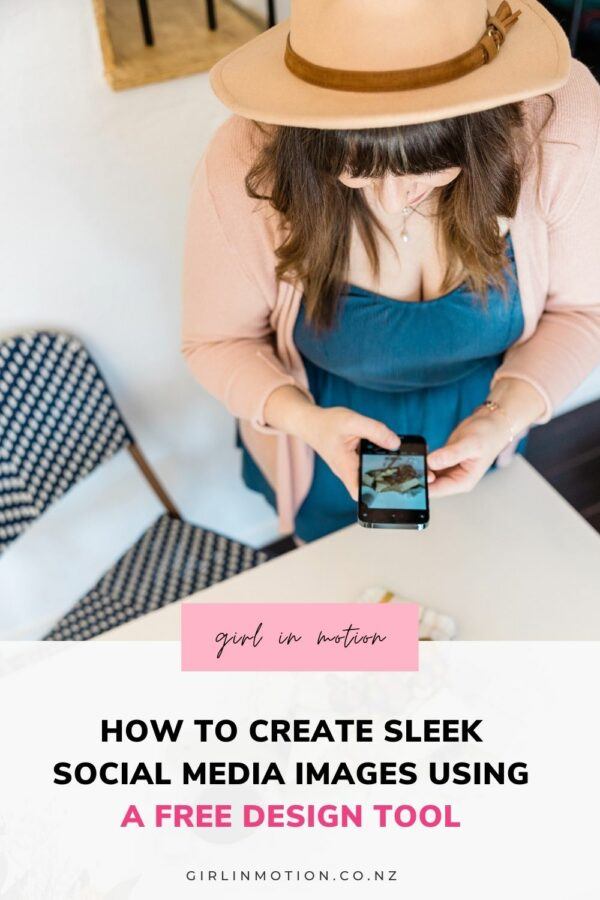 As you can see you can design pretty much everything with Canva!
What makes Canva even more amazing is that it is very intuitive and user friendly. Once you start using Canva there is no going back – it is addictive how easy and fun it is to design with it. 
How Canva Can Help You Create a Beautiful Look for Your Small Business 
Below is a rundown of some of my favourite Canva features that will help you create a beautiful look for your small business. From typography, to colour palettes and images – Canva's got your covered!