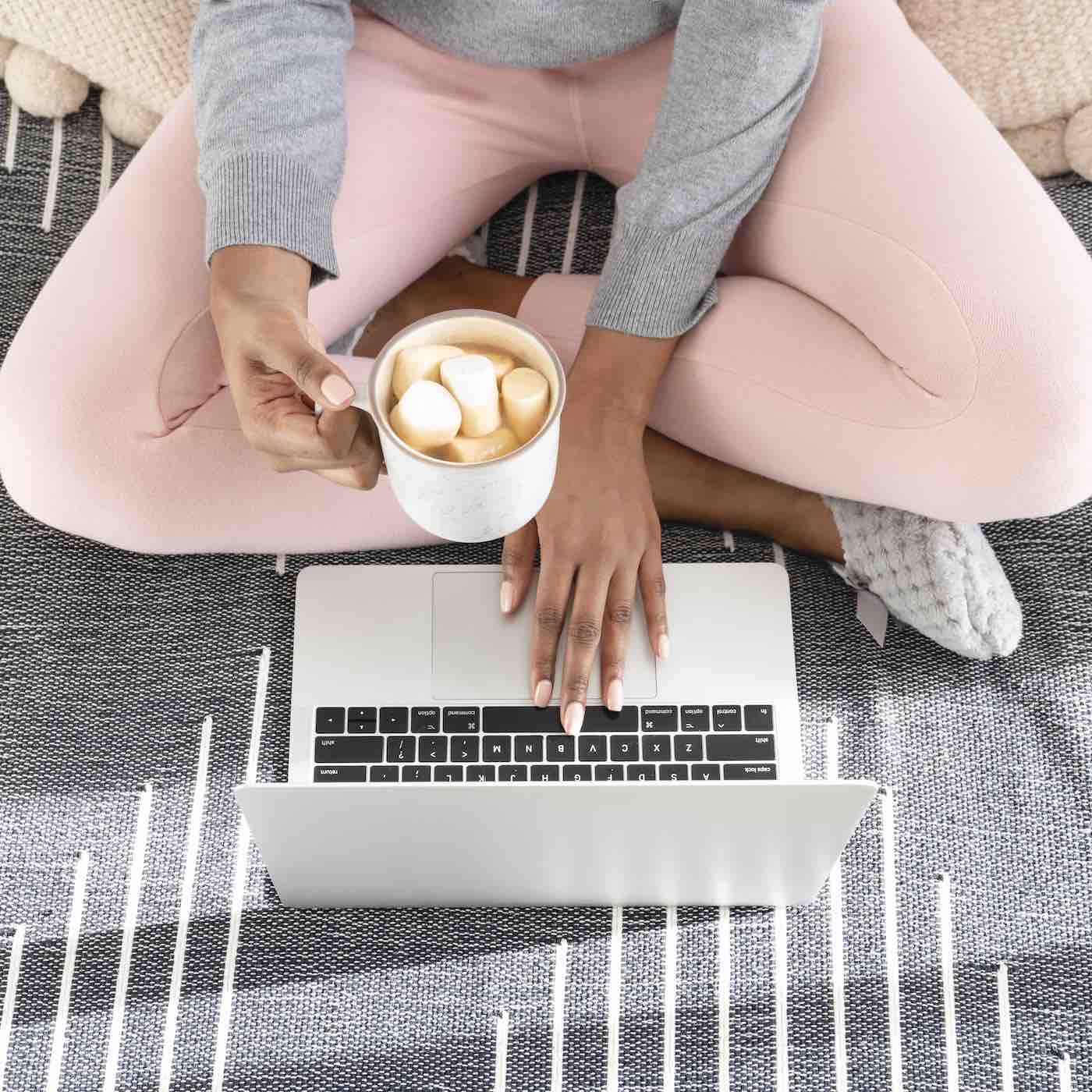 If you want to ditch the commute and work from home, you should consider working as a freelancer. This way of working offers a lot more freedom than a regular 9-5 job, allowing you to choose where and when to work.
I am a huge fan of the freelance lifestyle and would recommend it to anyone dreaming of a location independent way of making an income. Freelancing can also be a good option for those wanting to test the waters of self-employment before leaving permanent employment.  
In this blog post, I have put together a list of 10 freelance jobs that you can do from home (or anywhere you want!). Read on to get inspired. 
How does freelancing work?
Freelance work is one of the simplest forms of self-employment. Freelancers make money by offering their services to businesses on a flexible basis. Rather than being an employee of a company, freelancers work on casual terms. 
Freelancers work on a variety of projects. They can be one-off, short term, or long term projects, and they can range from just a few hours a month to up to several hours a day. It is up to you and your client to decide on the specific terms for each project. 
Work from anywhere, when you want
Freelancers have control over their own schedule and can decide when to work and where to work from. This means that if you are looking for a way to work from home, freelancing is a great option. 
This flexibility also makes it possible to start freelancing without quitting your full-time job. You can start working on small projects after work or during the weekends and see if this way of working suits you before making a full switch. 
Work from home, from NZ to the World
If you want to work from home but don't know what you want to do, you have landed in the right place. Below I have put together a list of 10 freelance jobs that are in demand in New Zealand. 
But the amazing thing about freelancing is that you are not limited to working only with clients in New Zealand. You can work for companies from all over the world! I've had several overseas clients over the years.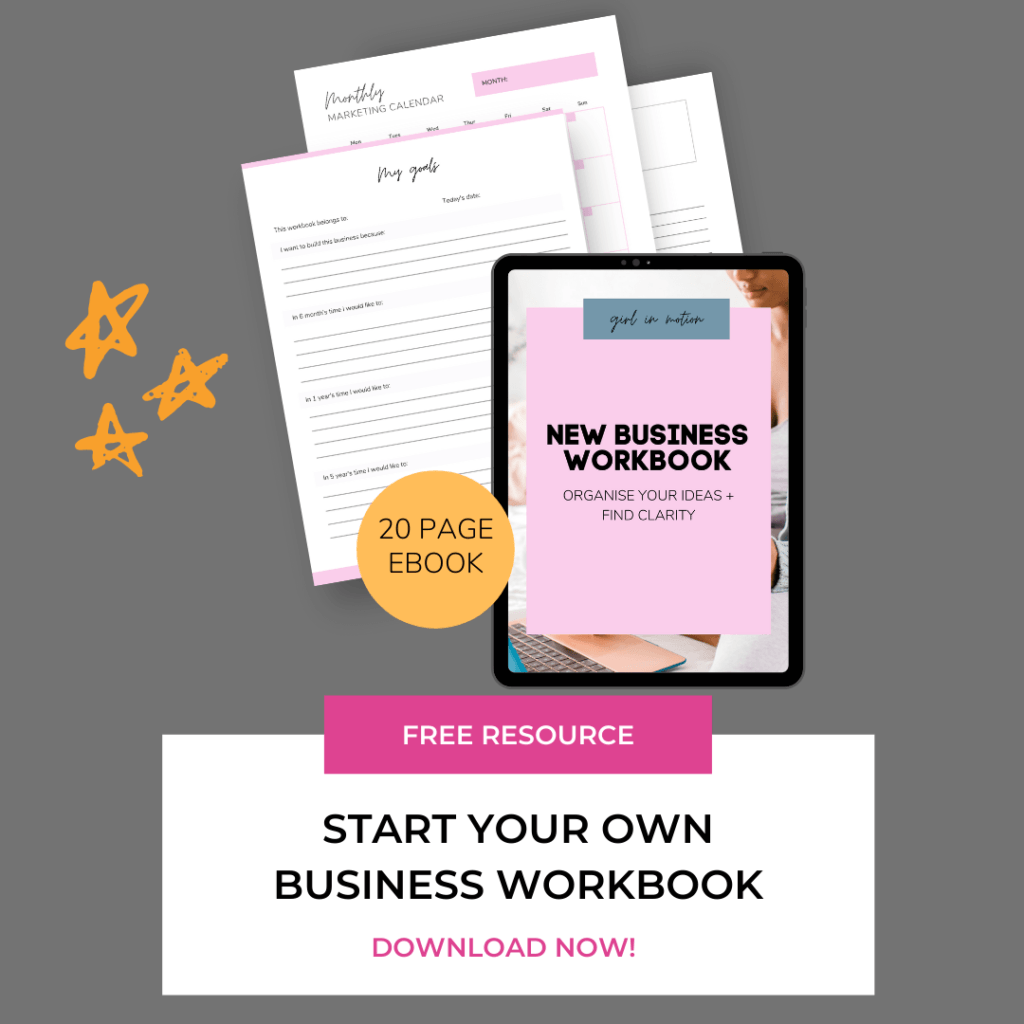 10 Work from Home Freelance ideas

1 – Writer
My first contract back in 2014 when I started freelancing was as a writer. I didn't have any professional writing experience back then, but I chose this path as I have always loved writing and I even studied journalism at university. Making money crafting copy seemed like an obvious choice for me. 
Freelance writing is ideal for those wanting to live the laptop lifestyle. All you need to start your working day is your computer and Wi-Fi.
Freelance writers can work as a generalist or specialise in an industry. It can be a good idea to choose a niche and write about something you know and love e.g: travel, pets, cars or sports. You can decide how much to charge clients, and set a rate per hour or word.
What freelance writers do: Freelance writers make money by producing written content for clients. They can work on different projects, ranging from crafting blog posts, creating website content, writing product descriptions, producing ad copy and so on. 
2 – Graphic Designer
You can easily do freelance graphic design from home (or on the go!). Many small and medium sized-businesses outsource this type of work as they don't have on-site designers, so there is a good demand for freelance solutions. 
If you are wanting to go down this road, you should start by putting together a portfolio to showcase your skills to potential clients. 
What freelance graphic designers do: The client's needs will determine the scope of your involvement, which can be as simple as creating a logo or as complex as a big rebrand. The beauty of freelancing is that you can decide which projects to take on and which ones you would rather pass on. You don't normally have this freedom when you are working on a salary!
Related: 10 Fundamental steps to start a business in New Zealand
3 – Photographer
If you have an eye for photography and a decent camera, then freelance photography can be a good option. There are several photography niches that you can explore, such as weddings, family photos, corporate portraits, real estate, and so on. It could be a good idea to try a few and then specialise on the one that you enjoy the most. 
If you are going to photograph people, you must have excellent interpersonal skills. Many people are uncomfortable in front of a camera and need some guidance from the photographer to relax and be able to pose naturally.
What freelance photographers do: Freelance photographers, of course, take photos, but they are also in charge of things such as lighting, setting and composition. After they take the photos they need to edit them to make them look their best.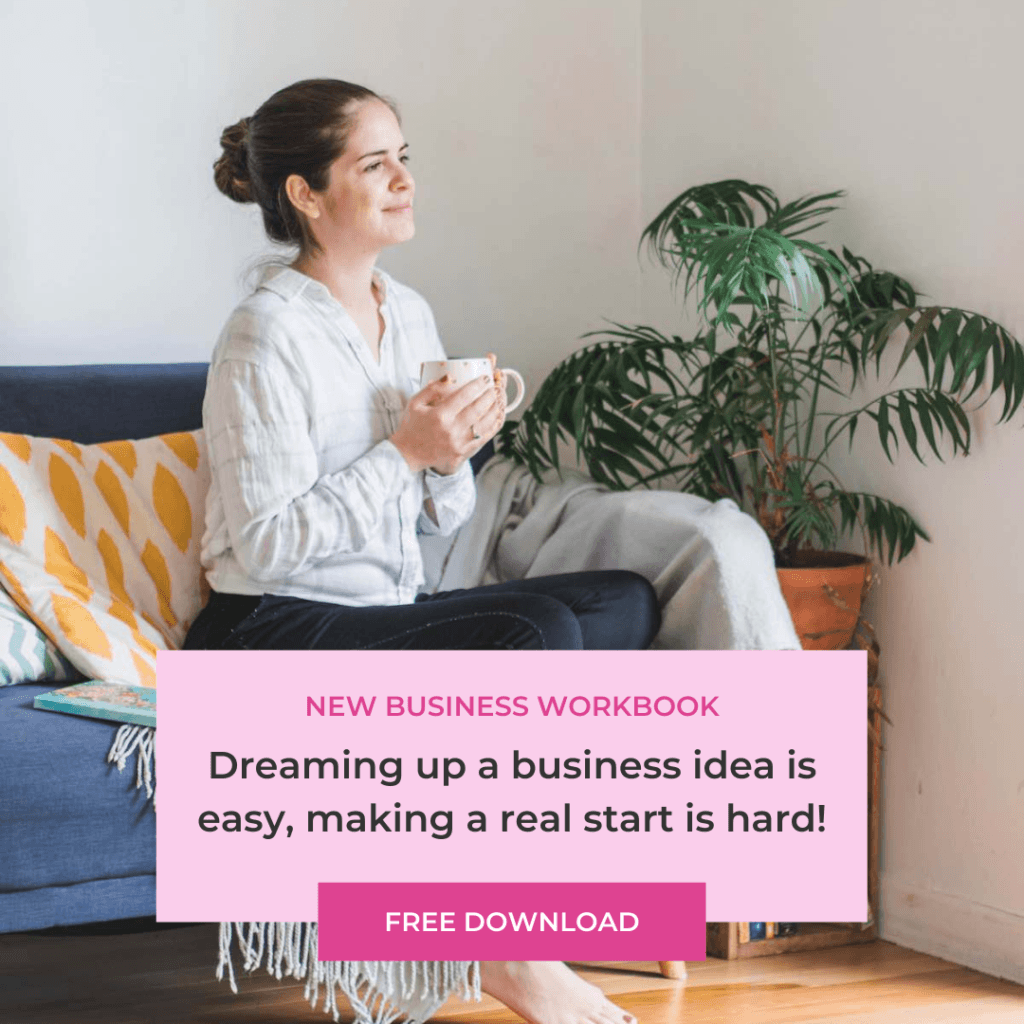 4 – Virtual assistant
This type of freelance work is ideal for those who are super organised and have some admin experience. There is good demand for virtual assistants with many small businesses outsourcing their admin needs. 
What virtual assistants do: Virtual assistants can do a range of tasks, usually relating to general admin, marketing and accounts. Common jobs include setting up appointments, arranging travel, managing social media, web maintenance, paying invoices, answering emails, general marketing and so on.
5 – Web designer
If you know how to code, then you must know that your skills are in very high demand. If you are not a programmer but are good with computers, you could still make money as a freelance web designer. 
Systems such as Elementor or Squarespace make it easy to design a professional-looking website without knowing how to code. You could become an expert in one of these systems and sell your service creating websites for small businesses or even fellow freelancers!
What freelance web designers do: A web designer can be involved in projects big and small: from designing a website from scratch to making updates to existing sites. You can decide the scope of the projects that you take on depending on your skills. 
6 – Online Tutor
Online tutoring is a good option if you have some experience teaching or are an expert on a specific subject. You could work with children teaching them basic skills or helping them with their homework. Language tutoring is also an option, either teaching a second language or teaching English to students based overseas. 
Teaching online makes it possible to make money from home. All you need is your computer and a communication system such as Zoom or Skype.
What freelance online tutors do: Online tutors teach students with the help of technology, rather than doing it face-to-face. Tutoring can be provided on a one-to-one basis or in a group setting.
7 – Accounts
If you have experience working in accounts, you could offer accounting support to small businesses. I dread anything to do with accounting and taxes, and I think a lot of people feel the same way. For this reason, there is a good demand for this service.
What do freelance accountants do: you could offer a range of services including tax returns, GST returns, coding expenses, raising and paying invoices, tracking expenses and so on.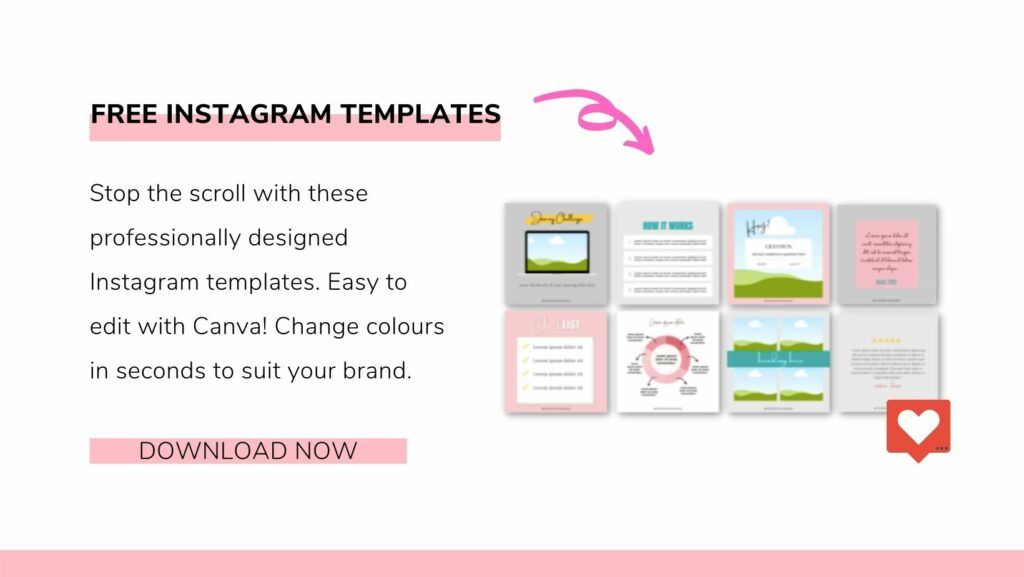 8 – Digital Marketing
This industry is booming. Small businesses know that digital marketing is a must these days, and there is a huge demand from SMEs wanting help with their online presence. If you have experience in this area, then offering your marketing services as a freelancer would make perfect sense. 
What freelance digital marketers do: Freelance digital marketers spend their time on a range of projects which can include putting together strategies, SEO, writing content, social media, digital advertising, website management and so on. The beauty of freelancing is that you can pick and choose which services to offer.
9 – Social media manager
Most small business owners are well aware that social media is a must these days, but many don't have the time or the skills to manage their accounts. If you are familiar with social media from your personal use, you could spend a bit of time learning how these work within a business context and offer your services in that area. 
What freelance social media managers do: Social media managers would spend their time putting together strategies, creating content (visual and written), scheduling, and posting. They can specialise on just one platform or manage a range of them.
10 – A combination of the above
You could also keep things interesting by finding a range of contracts that utilise your different skills. Even though I started my freelancing career as a writer, it wasn't long until I branched out into projects involving design, marketing, social media, and event organising. 
What I love the most about freelancing is that you really have control over your work life. You can choose projects that excite you, work only with clients that you like, and the best part is that you can work from home (or anywhere you want!) 
Getting started as a work from home freelancer Tips
If you are already sold on the idea of working from home as a freelancer, you should consider these tips to help you get started: 
1 – Keep an eye on Seek
Seek offers a "Work from Home" section within their search fields. This can be an excellent way to pick up a freelance contract to get you started. 
If you are looking for a side gig to do outside your full-time employment, I suggest filtering your results to show not only "Work From Home" options, but also "Contract" and "Part-time" opportunities. You can also set alerts to get an email when a contract position that fits your requirements is posted. 
Via Seek is how I found my dream contract working for the most amazing client, so I can tell you by personal experience that is well-worth a look!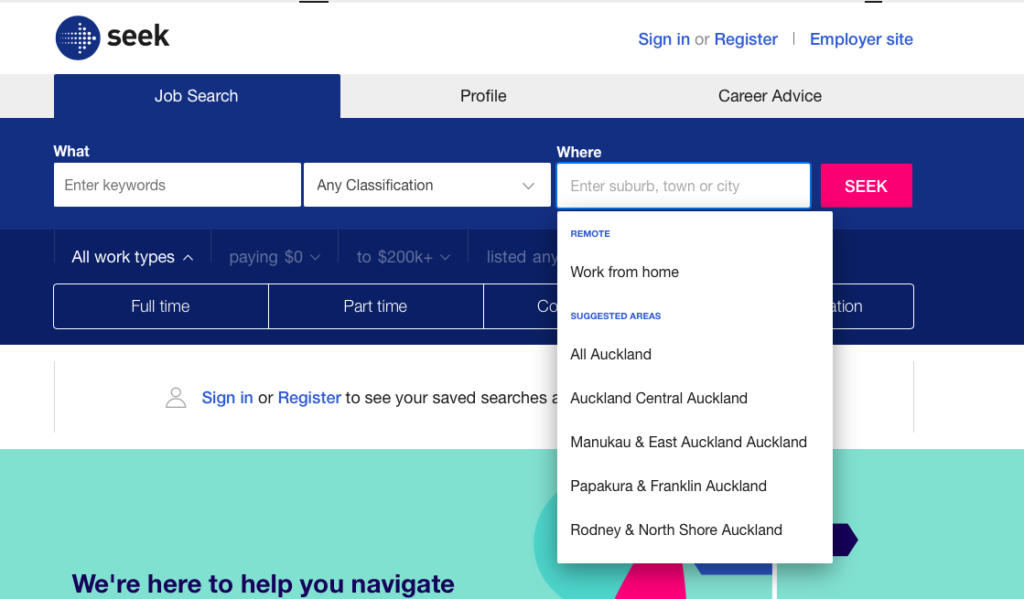 2- Invest in yourself
Be prepared to invest money in training or upskilling. If you have been working for your employer for some time you may need to brush up on some skills to be able to serve a wider range of clients and needs. 
3 – Build a portfolio
When I decided to try my luck as a freelance writer, I didn't have any professional writing experience. For this reason, I created a travel blog. This was a handy tool to send to potential clients as I was pitching for work. If you want to break into a new industry as a freelancer, you will need to find a way to showcase your skills. 
4 – Create a website
Building a personal website is a fantastic way to showcase what you have to offer and increase your conversions. You don't need to spend thousands of dollars to create an effective website. You can easily build a website yourself using WordPress. 
5 – Talk to your network
Talk to people close to you and let them know that you are offering your services as a freelancer. They may need help themselves or be able to refer you to someone else that needs it. 
Turn your freelance gig into a full-time business
Freelancing opens up a world of possibilities. I started my journey writing property descriptions for an apartment rental agency based in Europe. Eventually, I got more work than I could handle myself and I had to hire contractors to pick up the load. It wasn't long until I was able to turn my freelance gig into a full-time business. 
Once you put yourself out there things start to happen. Your first freelance gig may not be your dream contract, but it will set your wheels in motion. 
In fact, Girl in Motion would have never come to life if it wasn't for my first freelancing gig writing apartment descriptions! This is why I am such a big fa